The New Google Partners Badge is Here
Now with even more delicious expertise + management!
NEW Google Partner badge.
Even more proven expertise.
Another year has passed, and we are proud to have been awarded Certified Google Partner, yet again! And as always, being a Google Partner means we get access to a wider range of benefits, features and products than just the geeks off the street.
We are recognized by Google for maximizing campaign success for our Search Engine Marketing, PPC, Google Display Network and YouTube Advertising clients.  We've demonstrated significant positive client growth by maintaining clients' campaigns, increased campaign revenue and proven Google Ads skills expertise certifications.
🥳🤑😲😀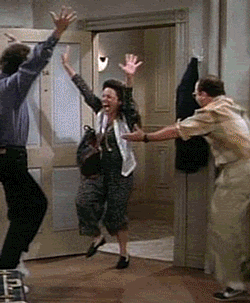 Why it matters to YOU
Since lead generation is a fundamental part of any digital marketing strategy, it's important to  know that you are working with ACTUAL professionals. That's why we love search engine marketing- we are consistently outperforming competitor campaigns and getting phenomenal results. When you work with us, you can be confident you are getting only proven expertise and knowledge behind your campaign and management.
Worth mentioning: we do not outsource campaign services. We build, test and deploy our campaigns all in-house- no compromises, mediocre performance, budget drains or unknown strategies.
If you aren't getting the results you think you should be, or if you haven't been impressed with your Search Engine Marketing agency, we can help. Let us put our experience to work for you- let's talk.
Look at you, being all adventurous and outgoing.
Get started now: