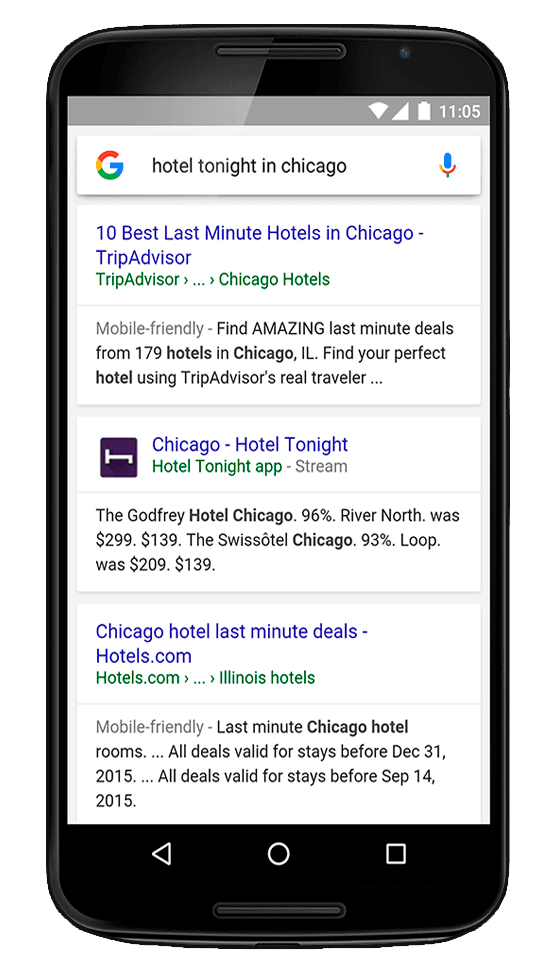 57
%
of consumers that do a product or service search on their phone visit a related business and/or make a purchase within 24 hours.
What it is, and why you need it.
Search engine optimization (SEO)  is the strategic method of increasing your website's page listings on primary search engine result pages (SERP's), without the use of paid search ads or paid listings.  Webpages are continuously ranked based on what search engines consider most relevant to users, therefor it is a vital part of maintaining visibility and an essential component in every business marketing plan.
Everyday, Google receive billions of search queries initiated by users around the world. How many of those consumers are searching for the products and services you have to offer? Especially on a local level- you aren't the only one that does what you do or sells what you sell. How much business are you letting escape to your competition? If SEO isn't something you are doing—you'll probably never know.
Experienced, professional and relevant deliverables:
Complete analysis of your organization, target audiences, and the competitive landscape
Deep-dive keyword research, selection, testing and strategy
Onsite optimization, offsite and effective content development
Generate and fix local citations including NAP management
Strategic link building opportunities and implementation
Data aggregation via "the BIG 3"
Full tracking, measurement, and continuous SEO refinement
Full campaign transparency, Online Visibility Reports and a customized KPI dashboard for 24/7 user reports
When it comes to SEO, there are so many factors that can affect your search rank, it can be overwhelming. On-site factors such as design, user experience, and content; then off-site factors like external linking, directory submission, content syndication, brand mentions, social signals and more.  In order for your website to be effective from an SEO perspective, both on-site and off-site SEO factors have to be included in your strategy.
Still not a believer, huh? Well, don't just take our word for it:
See "7 Reasons Your Business Needs SEO" from Forbes to find out why SEO is so important to invest in.
See "SEO & website design: Everything you need to know" by Search Engine Land to get a better perspective of the complexity and correlation between SEO and website design.
See "How Much Should You Spend on SEO Services?" by Search Engine Watch for more information on industry standard pricing. There are a lot of companies that take advantage of small businesses that want to invest in SEO so be informed! Read this article and then compare it to what offers you have, or what you may already be paying (eek!).
Or feel free to contact us for a comprehensive analysis and an honest assessment of what would be effective for your business. We'll give you real answers, without the added fluff or inflated overhead pricing.
On-Site SEO
Using HTML code, relevant content, keyword placement and balanced keyword density, on-site SEO will improve your business' website and webpage listings in organic search results, map listings and category searches on associated search engines.
Keyword Strategy
Image Optimizing
Site Map Creation
Outbound Linking
H1 and H2 Tags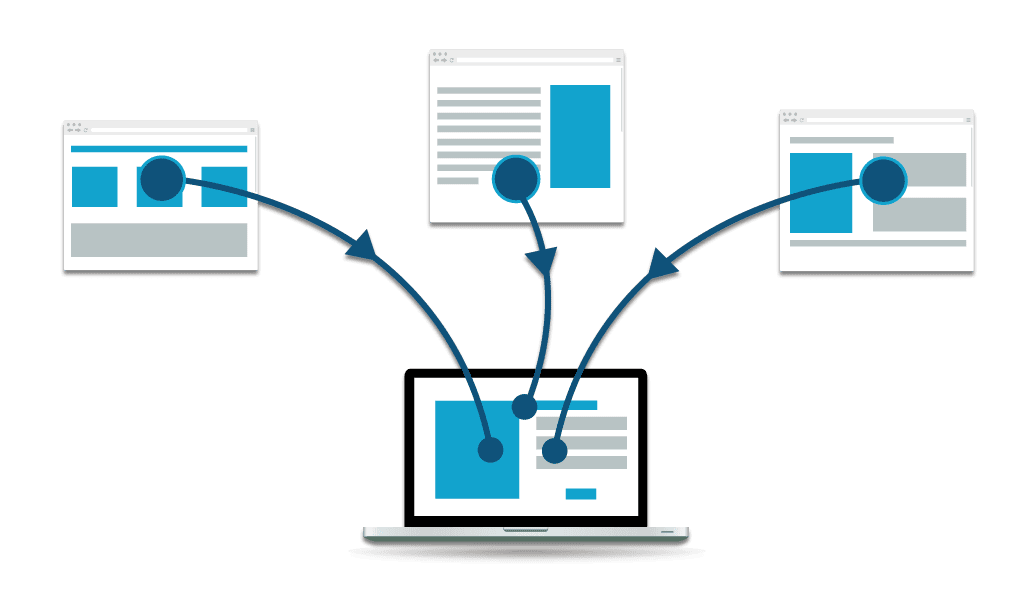 Off-Site SEO
Off-site SEO does not involve HTML coding. Off-site SEO implements local directory listings, back-linking, content syndication and other techniques. This helps to boost website ranking and webpage listings in natural search results on search engines.
Industry-Related Directories
Local Directories
Content Syndication
Social Signal Inputs
Geo-Targeting
Google Maps / Places
Inbound Linking
User Reviews / Reputation Management
Local Visibility Score
See how you stack up against your competition and find out what you are missing in your SEO strategy.
How easily can new customers find you?
It's simple: The more online presence you have, the easier it is for customers to find you.
Go ahead- check your visibility score using our free reporting tool. No obligations, no spam, no hassles. Just enter the name of your business below, and get your free report. BOOM.
What they say about us:
Happy clients = long-term relationships. We like happy clients, and they like us.

"Aric has been an absolute pleasure to work with and always extremely responsive. His organizational and digital skill set would be a tremendous asset to any organization."